Introducing a new feature here on "One For the Road":  Why People Suck.  We hope to keep this going on Wednesdays from now on.  We're going to tell you why people suck, then in the comments section we want you, readers, to tell us why people suck.
This week's entry is brought to you by none other than Shiloh Jolie-Pitt, pictured here, photo from Posh24.
Don't tell me that you don't think she's badass.  Cuteness overload!

The reason why people suck, is that if you google any bottom-feeding tabloid rag, you'll see headlines like "Angelina Trying to Turn Shiloh Gay", or "Brad walks on on Angelina For Forcing Shiloh to Dress Like a Boy", or my favourite, "Brad Takes Shiloh and Moves in With Jennifer Anniston:  Says a Friend, 'She was trying to make her become a lesbian!' ".
I don't need to tell you why these people suck, but here are a few.
1)  There is nothing wrong with being gay.
2)  It's not possible to turn people into a gay.
3)  The child looks cute.  She is making her own fashion decisions, and thankfully has parents who have the means and the willingness to support her.
4)  I only wish I could accessorize that well!
5)  My cousin's baby daddy used to be obsessed with wearing skirts when he was that age and grew up to be a manwhore, so there!  Children play with gender roles all the time, and it's normal for them to do so.
6)  The way an individual dresses has nothing to do with sexual orientation, unless perhaps it's like this: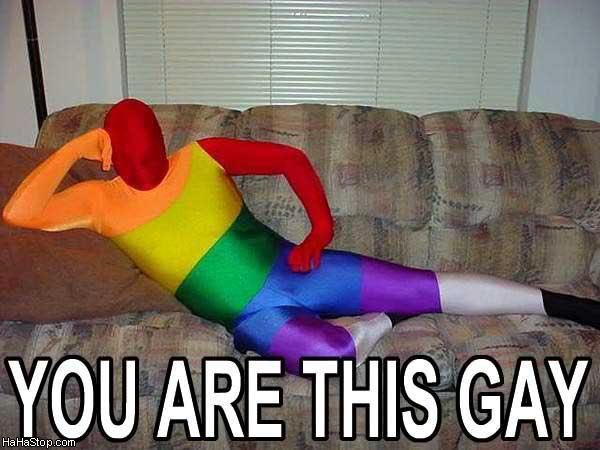 There are a few reasons, though I could go on.  But you tell me, readers.  Why do people suck?  And how?  Discuss.

That's all,
Twills
XOXO